In a recent interview, Kendrick Perkins, a former NBA player and current sports analyst, expressed his disagreement with Stephen Curry's view on the Greatest of All Time (GOAT) debate in NBA history. Stephen Curry, one of the greatest shooters in NBA history, had stated that he believes there are multiple GOATs rather than just one definitive player.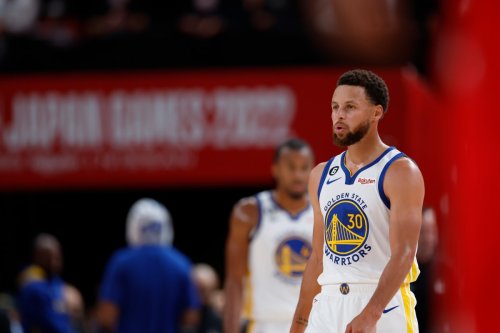 Perkins criticized Curry's stance, arguing that there can only be one true GOAT in basketball history. He asserted that players like Michael Jordan and LeBron James have left an indelible mark on the game, making them stand out above all others. Perkins emphasized that the title of GOAT should be reserved for the player who has achieved the most significant impact and accolades in their career.
The debate over the GOAT in basketball is a topic that generates intense discussions among fans, players, and analysts alike. Each generation of basketball fans tends to have its own perspective on who should hold this prestigious title. While some support Curry's inclusive view, others, like Perkins, advocate for a more exclusive approach in identifying the true GOAT.
Ultimately, the debate surrounding the GOAT in the NBA will continue to spark passionate opinions and discussions in the basketball community. Players like Stephen Curry and Kendrick Perkins contribute to this ongoing discourse with their contrasting views, adding another layer of excitement to the sport's rich history.